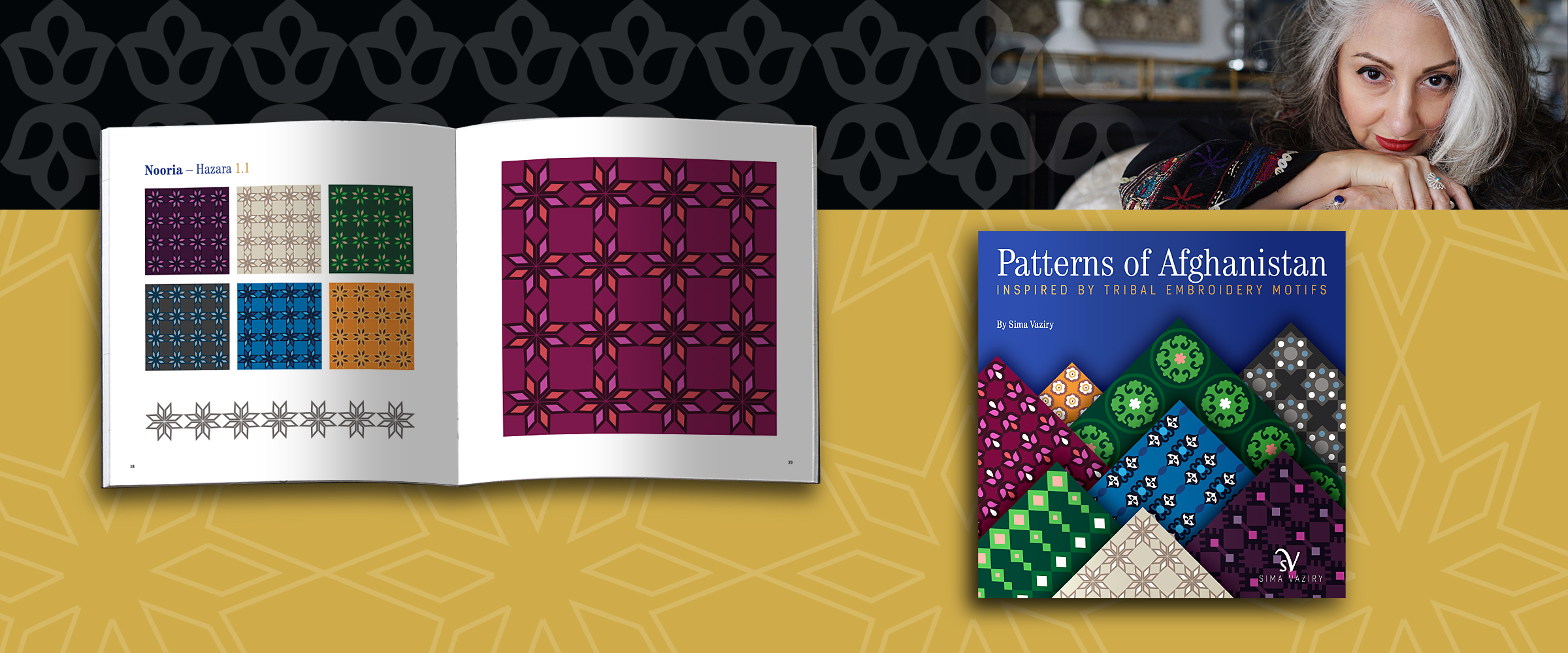 Patterns of Afghanistan: Inspired by Tribal Embroidery Motifs
By Sima Vaziry
Sima designed a total of 720 patterns for this book, with editable digital files also available for download. The patterns are based on traditional Afghan embroideries and take inspiration from Afghan Baluch, Hazara, Kuchi, Nuristani, Pashtun, Tajik, Turkmen and Uzbek designs.
Embroidery in Afghanistan is done by women and young girls who create exquisite work to express themselves. They communicate visual stories to their close relations, from mother to daughter and tribe to tribe and maybe even to the wider world, thus ensuring the survival of their handed down traditions.
The designs have been simplified and modernized, and a range of different colour palettes has been added to make them more versatile and widely accessible, keeping current tastes in mind. They may be used as the basis for the design of a multitude of different items, including jewellery, fabrics, clothing items, cushions, curtains and packaging.
"Sima is giving us a way into this world, not only to enrich our understanding but to enable young artisans in Afghanistan, and people around the world to use and innovate from these traditions."